Who is coming to Breakthru 2023? U.K. 3
Canada/Ontario 11
Alabama 1
Arkansas 2
California 1
Colorado 1
Connecticut 1
Delaware 1
Florida 3
Georgia 1
Illinois 1
Indiana 2
Iowa 5
Kentucky 1
Maryland 2
Massachusetts 3
Michigan 16
Nebraska 1
Nevada 2
New York 9
Ohio 22
Oklahoma 4
Pennsylvania 5
Tennessee 2
Texas 4
Utah 2
Virginia 4
Washington 2
West Virginia 3
Official North American Queen Convention attendees as of 04 Feb 2023
RSVP to the Next Event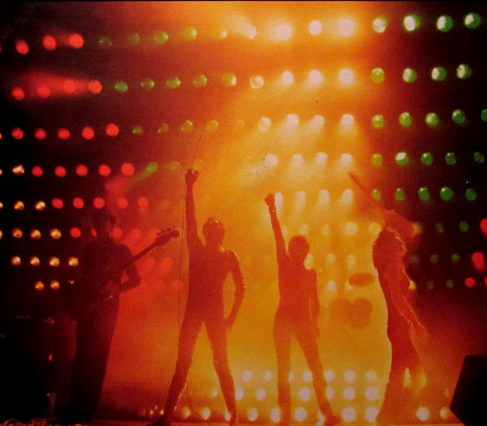 16 Conventions Held
Party:
Breakthru has grown and strives to be a yearly event: living and breathing Rock-n-Roll at its finest. The convention, since its inception, has been held in Cleveland, Dallas, Detroit, Atlanta and Toronto, Canada. In 2023 we are back in Cleveland. Attendees have come from all over the globe for this 3 day event. Known for its hospitality, outrageous costume contests, brutal trivia, live entertainment, charity auction, room parties and so much more, Breakthru has become one of the premiere Queen Gatherings for fans. We take Freddie's instructions to heart; 'whatever you do, do it with style'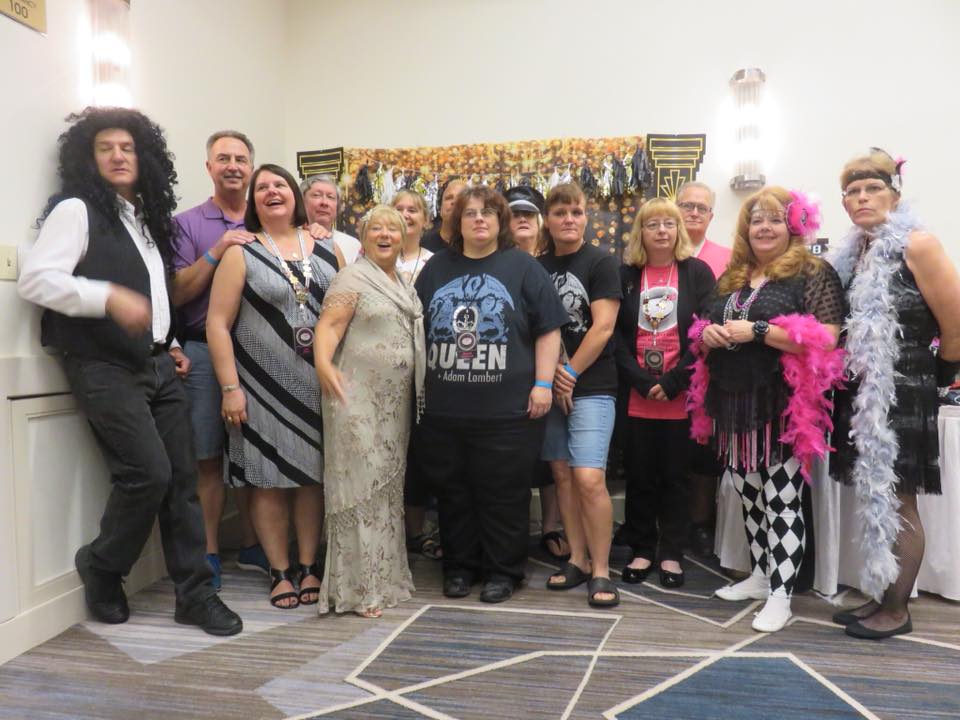 Friends Will Be Friends
Not only is Breakthru a convention, it has also become almost a family gathering. The convention is open to fans: period. You do not need to be a fan club member to attend and children are always welcomed. So, if you are looking to spend a long weekend with some Queen fans and are up to having a good time no matter what, Breakthru is the place to be.
So come on take the plunge, listen to that inner voice that says let's 'Tear it Up', we don't bite, come be a part of the family and be part of the history of Breakthru: The Official North American Queen Convention. You won't regret it!!!
Coming From Out of Town?
The North American Heart of Rock'n'Roll…
About Cleveland
Cleveland is a major city in Ohio on the shores of Lake Erie. Also known for the stately Cleveland Museum of Art, the Cleveland Orchestra, and the Rock and Roll Hall of Fame & Museum.
Staying In the City
The Convention is being held just South of Cleveland at the Holiday Inn Independence.
Make a Trip Out of It
With the Rock'n'Roll Hallf of Fame and other attractions close by, why not make it an extended stay?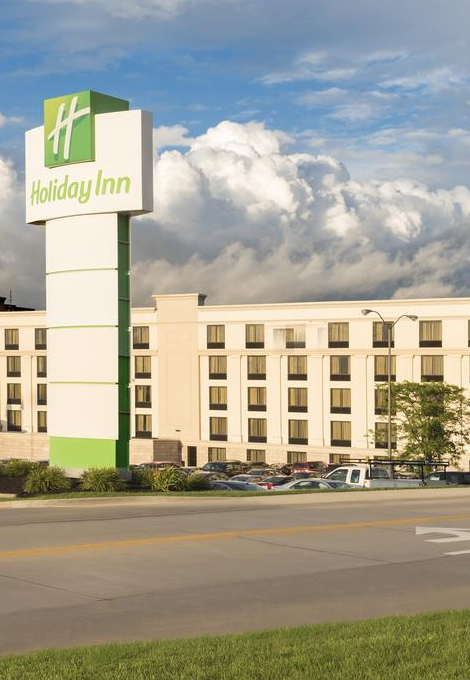 Get in Touch
Interested in Queen Breakthru 2023?
Send us any question you might have or join our Facebook page for interaction with other Queen Fans in North America.
.